Have You Been Injured in a Pedestrian Accident in Rhode Island?
If You Have Been Injured As A Result Of Someone Else's Negligence, We Can Help You Get The Compensation You Deserve

Although sidewalks and crosswalks should be safe, this is rarely the case. In Rhode Island, one out of every five traffic fatalities will be a pedestrian who was struck by a motor vehicle. Pedestrians are vulnerability to injury whenever they step out into the street, even if they try to pay attention to their surroundings.
In many instances, pedestrians themselves can contribute to their own injuries by disregarding traffic signals, ignoring oncoming vehicles, or darting suddenly across a crosswalk. However, this does not mean they cannot recover in a legal action. Even though insurance companies often try to blame pedestrians for accidents, Rhode Island is a comparative negligence jurisdiction, meaning that an injured pedestrian still has a chance to recover even if his or her actions significantly contributed to the incident.
A driver's responsibility
No pedestrian stands a chance against a three-thousand-pound automobile. As a result, it is the responsibility of drivers to maintain careful control of their vehicles and be on the lookout for pedestrians. Even if drivers feel that pedestrians are erratic or difficult to predict, the likelihood of serious injury or death after a pedestrian accident mean that they must exercise a high standard of care.
Sadly, not all drivers follow this rule. Some may feel that pedestrians are an unwelcome nuisance and speed up when approaching a crosswalk, even if they see someone on foot nearing it. Drivers may become impatient when waiting to turn at a light when pedestrians are crossing, or may miss pedestrians altogether while distracted by phone calls, text messages, or music.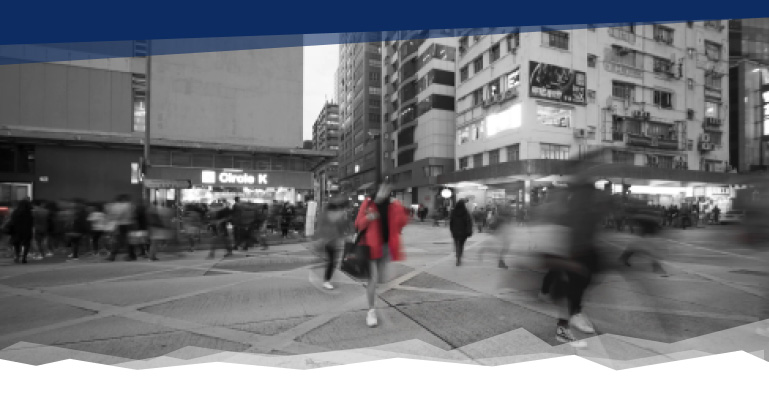 After a Rhode Island crosswalk accident.
Some of the worst pedestrian accidents happen when a driver is impaired by alcohol or drugs. Drivers who operate vehicles while intoxicated run an unacceptably high risk of causing death or serious injury to anyone in their path.
The vast majority of pedestrian accidents require immediate medical treatment. Broken bones, head injuries, and serious tissue and ligament damage are common. Victims of pedestrian accidents typically end up in the hospital, making it difficult for them to collect witness statements or provide their side of the story immediately.
When law enforcement asks you for your statement, be as clear and detailed as possible. Explain where you were coming from, where you were going, and everything you remember about the accident. Establishing that you had a clear recollection of the scene of the accident can help show that you were paying attention and that the driver's actions were solely responsible for your injuries. Do not make excuses for the driver or suggest that you both may have been to blame.
It is also critically important that you are clear with physicians and other medical professionals about the full extent of your injuries. If anything feels wrong or strange, don't try and tough it out. You may have internal injuries or hidden trauma that could be compounded by lack of treatment.
The insurance company will often call within hours of an accident. In pedestrian accidents, insurance companies have a huge incentive to settle quickly. They may promise to take care of all your medical bills or offer to wire you money, but this is all part of a plan to avoid paying you the full value of your claim. Instead, take the name and number of the insurance adjuster calling and politely tell them that they will need to speak with your attorney.
Can I sue for getting hit by a car?
If you have been injured in an auto-pedestrian accident due to the fault of the driver, you have the right to fight for compensation. In order to see how much you may be able to get for your injuries, you should contact an experienced pedestrian accident attorney right away.
What is an auto-pedestrian accident?
An auto-pedestrian accident is any accident involving a motorized vehicle and a person who is standing/walking etc (without a vehicle). As you can imagine, these are very serious accidents that can frequently cause severe injuries and death.
How long does someone have to sue after a pedestrian accident?
As with all personal injury cases, there is a statute of limitations for pedestrian accident injury claims. In Rhode Island, you have three years after the date of the accident. This is why you should call an experienced Pedestrian Accident Attorney as soon as possible so that you don't run the risk of running out of time.
CALL NOW IF YOU HAVE BEEN INJURED
"If you have been injured, you may be entitled to compensation. The only way to know for sure is to call now. "
Finding the Best Providence Pedestrian Accident Attorney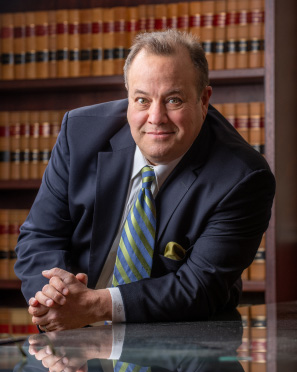 Hiring a motorcycle accident lawyer in Rhode Island is an important decision. The best attorneys are able to evaluate your case quickly and provide advice so you can make an informed decision. No attorney should ever pretend to know the exact value of your case in advance, and you should never pay for an initial consultation. The law office of Louis W. Grande handles motorcycle cases on "contingency" contracts, meaning that you never pay unless we win your case.
AWARD WINNING INJURY LAWYER

Louis W. Grande is a top-rated, award-winning Providence personal injury lawyer that has helped clients throughout the state of Rhode Island for the last 30+ years recover millions in compensation for personal injury claims. Have you been injured? Call today for a free case evaluation.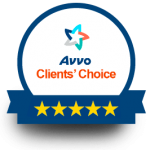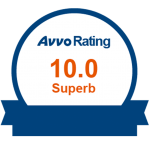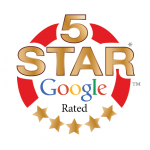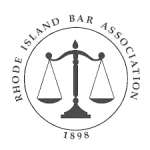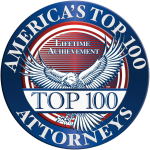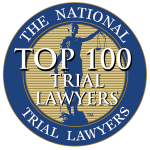 Attorney Grande is very professional, knowledgeable, honest and very kind. Thank you for everything you have done to help the Hispanic Community.

If I could give Louis more than 5 stars I would. He fought for my rights and helped me through a very difficult time, and is always there if I need legal support.

I had the pleasure of working with Attonrey Louis W. Grande. His honesty and integrity is refreshing! Thank you for all of your help and patience with regard to my case!

Mr. Grande is a great attorney. He got my case solved right away. We won! He is friendly, always available, straight forward, and precise! He knows what he is doing. I strongly recommend him!

Louis is a dedicated Lawyer who has your best interest at heart. He will work hard for you to get what you deserve. Highly recommended! He has helped myself and my family several times.

Louis is an amazing attorney! He fights hard to get you what you deserve and he doesn't give in. You couldn't ask for a better lawyer to represent your interests and I can't recommend him enough!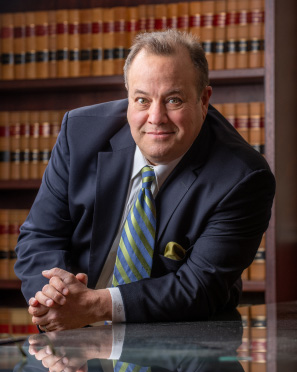 TOP-RATED PROVIDENCE PEDESTRIAN ACCIDENT ATTORNEY

Louis W. Grande is committed to providing quality legal representation and above all, personal attention to our clients' individual needs. Conveniently located within minutes of downtown Providence on historic Smith Street, there is never a charge for an initial consultation. With evening and weekend appointments available, when your personal problems call for an experienced Rhode Island Personal Injury Lawyer, our firm is ready to assist you.
No fee or cost unless we win your case.
Receive the maximum compensation for your injuries.
Personalized and professional service.
Before talking with thes auto insurance companies, be sure to call our office. We are here to serve you 24 hours a day, 7 days a week. We aggressively defend the rights of injured people in auto accidents and personal injuries in Rhode Island. We will keep you updated on the status of your claim at all times while explaining the process and what you can expect following an accident with an injury. We are fully committed to getting the most money we can for you.
The time following an accident with injuries resulting is stressful, and we are here to offer you our legal support by fighting aggressively to defend your rights. No matter your legal situation, if you suffer an injury due to the negligence of another driver, you could be compensated for your injuries.
Our goal is to get you the compensation you and your family deserve to relieve the financial impact following an accident or injury. Contact me now for help.
Contact US Today
100% Confidential. No fee or cost unless you win your case.
Proudly Serving All of Rhode Island Since 1990